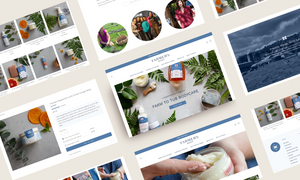 Farmer's Body
Details coming soon!
Strategy
Copywriting
Shopify Website
Working with such cohesive branding is always a delight - and Farmer's Body came to me with an outstanding identity.
From Meggan: "The new Farmer's Body logo was inspired by the petal designs in my grandmother's quilt. It is a tribute to the strong women of our past, present, and future, and to the traditional wisdom that I use to create the very best products with the very best ingredients for everyone."
Logo & Branding by Pulp & Wire